A Selection of Old Photos
I was clearing out the cupboard under the stairs recently & found a bag of old photos which go back donkey's years. I've added a small selection of them to this page.
Just click on the thumbnails to view the full size image then click on your browser's "back" button to return to this web page.
---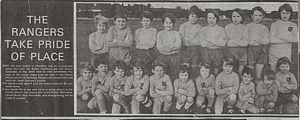 A picture of the Radnage Rovers football team taken from the Bucks Free Press.
Don't bother looking for me (Richard) amongst the faces in the team because I didn't pass the trial!
I recognise most of the faces, but there are a few that I'm unsure about. Answers on a post card (or e-mail)..........
---

This is me (Richard) posing next to a tree wearing a lovely tank top!
I was on a school trip, possibly to Windsor Safari Park.
Taken around 1973.
---

Taken on the same school trip as the above picture.
Left to right: James Orpin, Carl Windsor, Dirk Brimble,
Mrs Goddard (head mistress) Christopher Vassallo,
Sarah Pilbeam.
---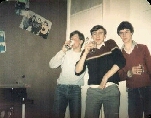 From left to right: Rob Williams, Andy Smith & Richard Higgs.
Note the Clash posters on the wall of Rob's bedroom.
Taken about 1980.
---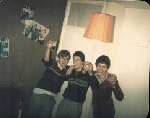 From left to right: Andy Smith, Steve Clarke & Richard Higgs.
God I was thin in those days!
---

Andy & Steve with a guard somewhere in London.
I think this was 1982.
---

At the Kings Arms, Stokenchurch. Left to right:
Rob Williams, Andy Smith, Ken Cunningham.
Love the hair cuts boys! I'm pretty sure this was 1983.
---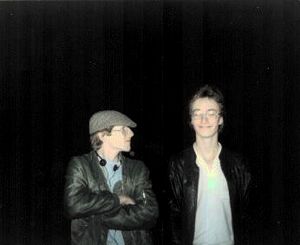 Kenneth Cunningham & Clifford Burridge. About 1983.
---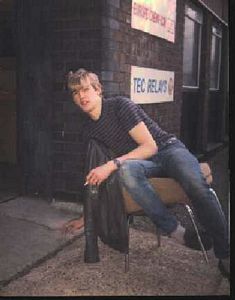 Steve Clarke on a fag break outside ECC Electronics
where we both used to work (taken around 1984).
---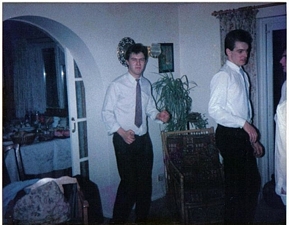 Born to rock!
At Andy & Lisa Smith's engagement party.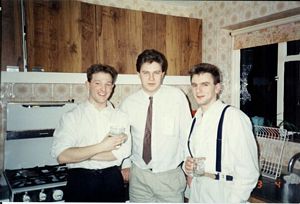 Rob, Richard, & Andy at the same party. We haven't changed a bit!!
---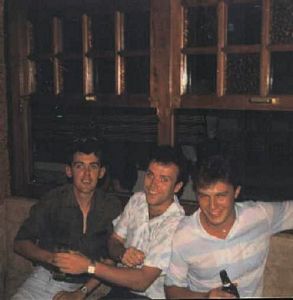 At the "Silver Pub" in Benalmadina, Spain, 1987.
Left to right Steve "Cully" Cullimore,
Richard "Nobby" Clarke & Richard "Higg" Higgs.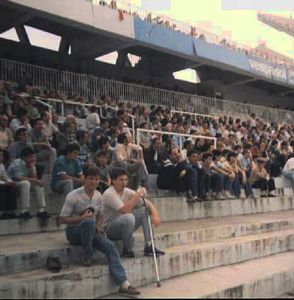 Watching a match at Malaga football club with Alan Connelly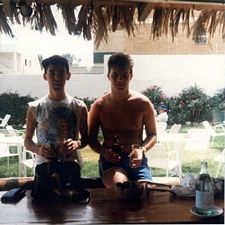 Having a quiet beer during the same holiday in Spain
---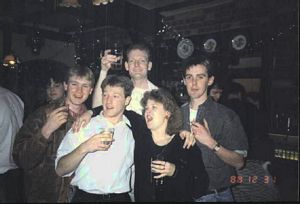 New Years Eve 1988 at the Studley Arms.
Left to right: Matt Hazell, Rob Williams, Lisa Stibbs, Cully.
Dunno who that is at the back.
---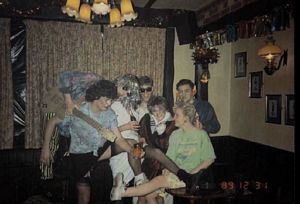 New Years Eve 1989.
Reggie Goff, Dick Higgins, Paul goff, Norma Woodward, Tim West, Zoe Reilly
---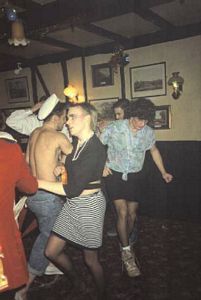 Danny Hazell & Reggie Goff in their cross dressing days!!
New Years Eve 1989.
---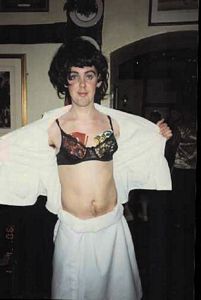 Cully. Nice.
---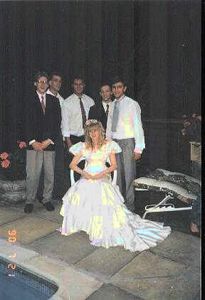 At Andy & Lisa's wedding 21/07/90
---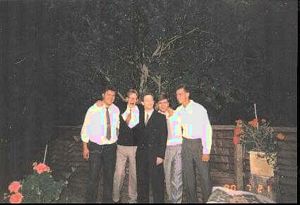 Also at Andy & Lisa's wedding 21/07/90
---
More old pictures to be added at a later date
(when I can be bothered to scan them).
Last Updated: February 14, 2008
---
SHORTCUTS